They had a dream...
A couple of old racers had a dream to recreate a 60's style Ranger Roadster Sprint Car just as they had raced way back when....so they found the means and gathered the parts and went to work.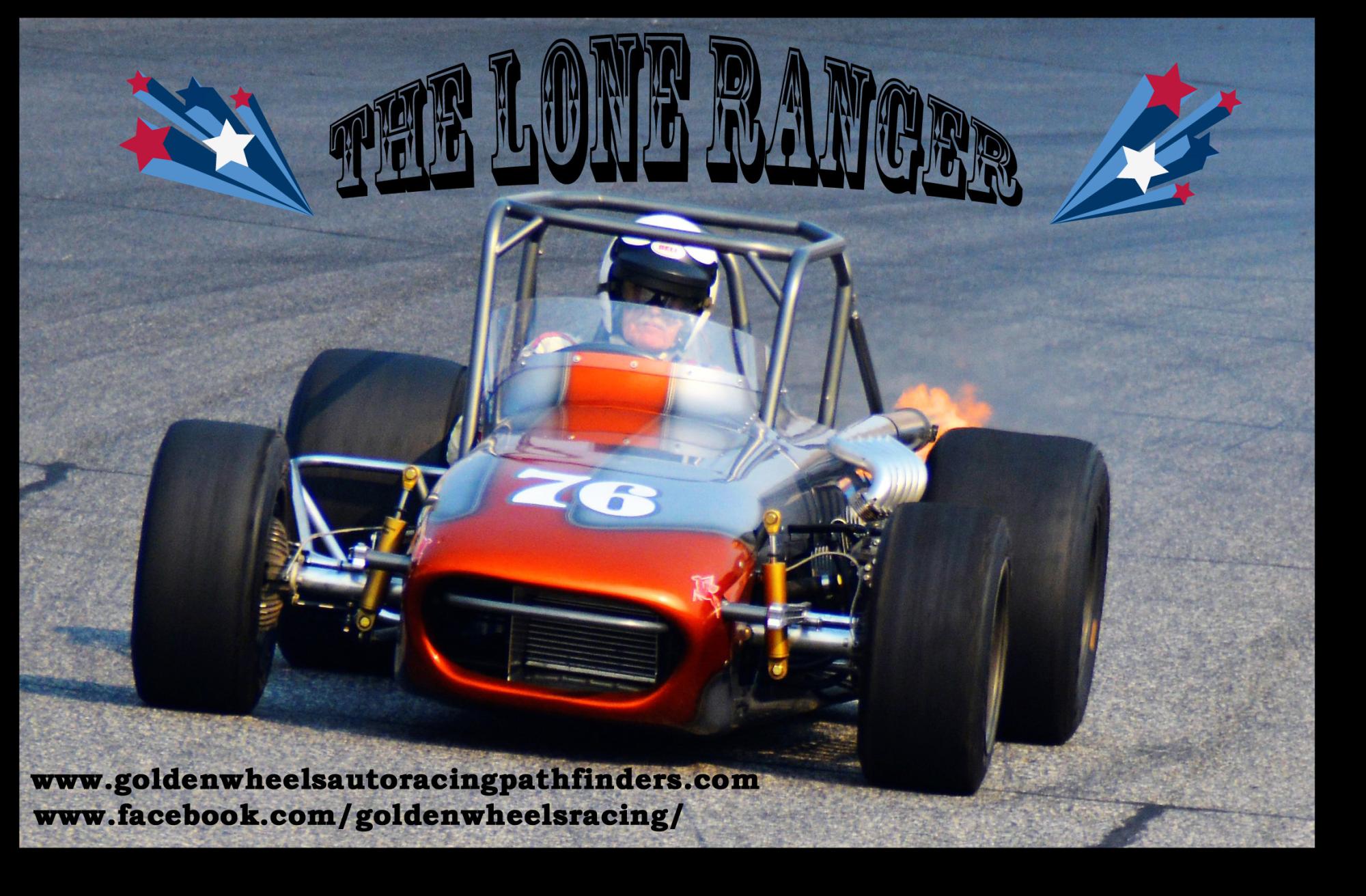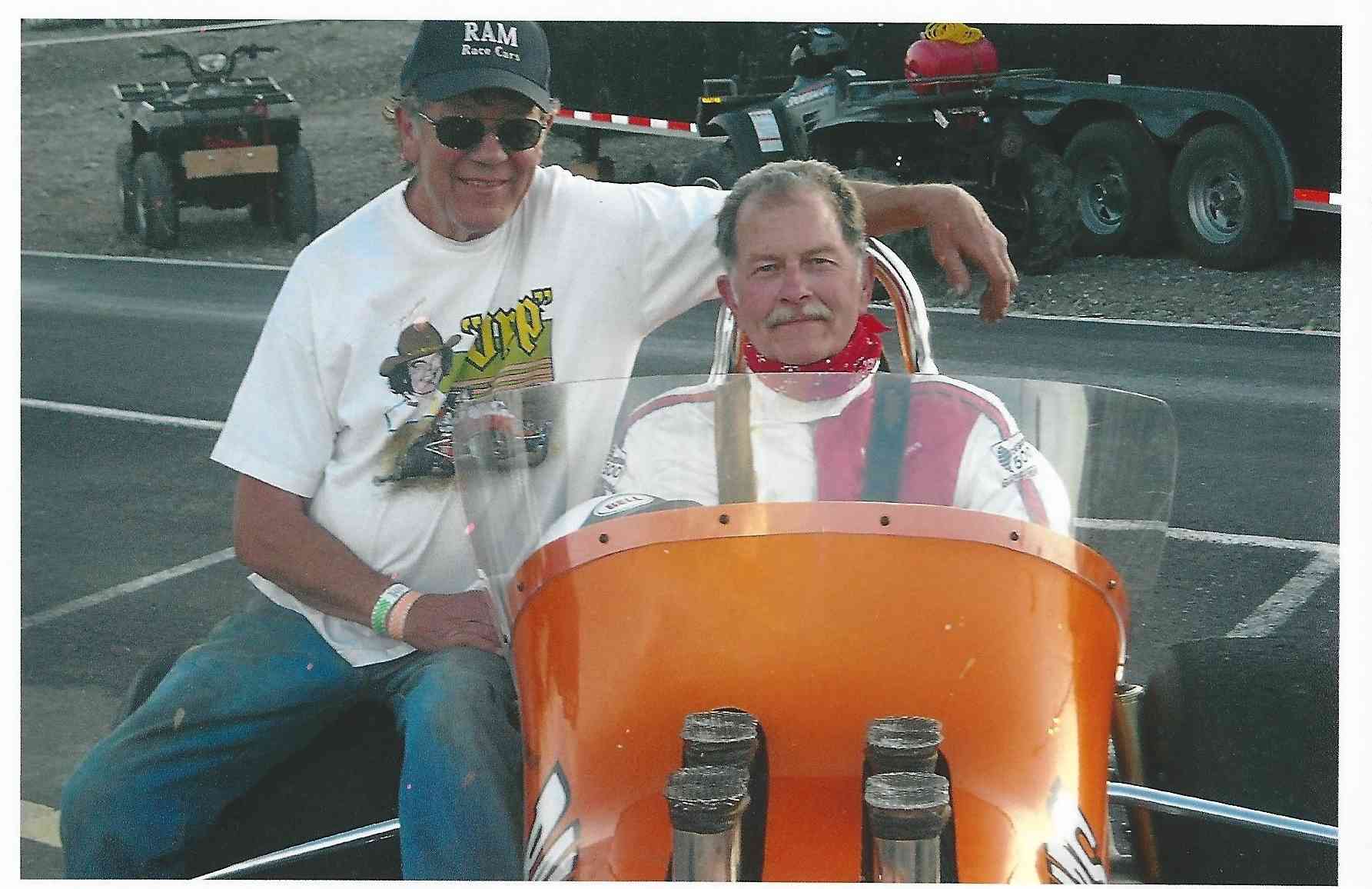 Old friends... Jerry Day & Dave Craver
So the build of the "The Lone Ranger" as we affectionately refer to it as, began. It was an exciting time and a privilege to watch Jerry Day at his most masterful craft. He has built many race cars and has had his talented hands in many an endeavor. But this one was very special as it was being crafted for Dave Craver who he had built the first RAM RACE car for many years ago. These two men have been connected to each other with engines aroar and wheels a spinning (fast) for many years. Yes indeed, an exciting time and an honor to be a part of.
As the days and weeks and months went by the car slowly came together. To watch these parts and pieces mesh and find their proper place was amazing, to say the least. So much fitting and welding and all done with a respect for the metal and fiberglass and all that it takes to birth a race car. All these parts were formed into a creation of beauty and high regard.
Finally the day came, almost three years later, to test The Lone Ranger on the pavement. So on December 26, 2014 with the invitation to bring it to The Spanaway Airfield it was taken for it's maiden run. As it was pushed off down the airstrip it screeched and belched and even smoked a little. But when the engine roared to life it was a sight to behold. The sound was like none other that I had ever heard. It simply put a smile on my face and excitement in my heart! This was a Ranger Roadster! Wow!
Soon enough the time came for the Ranger to be put on a real race track. It was towed to Stateline Idaho to race with Golden Wheels and West Coast Vintage Racers. In the fashion of vintage racing it was a favorite. And it brought back long ago pangs of anticipation for Dave. This was racing! A lifelong devotion of the racing heart and love of the sport was brought to the forefront once again.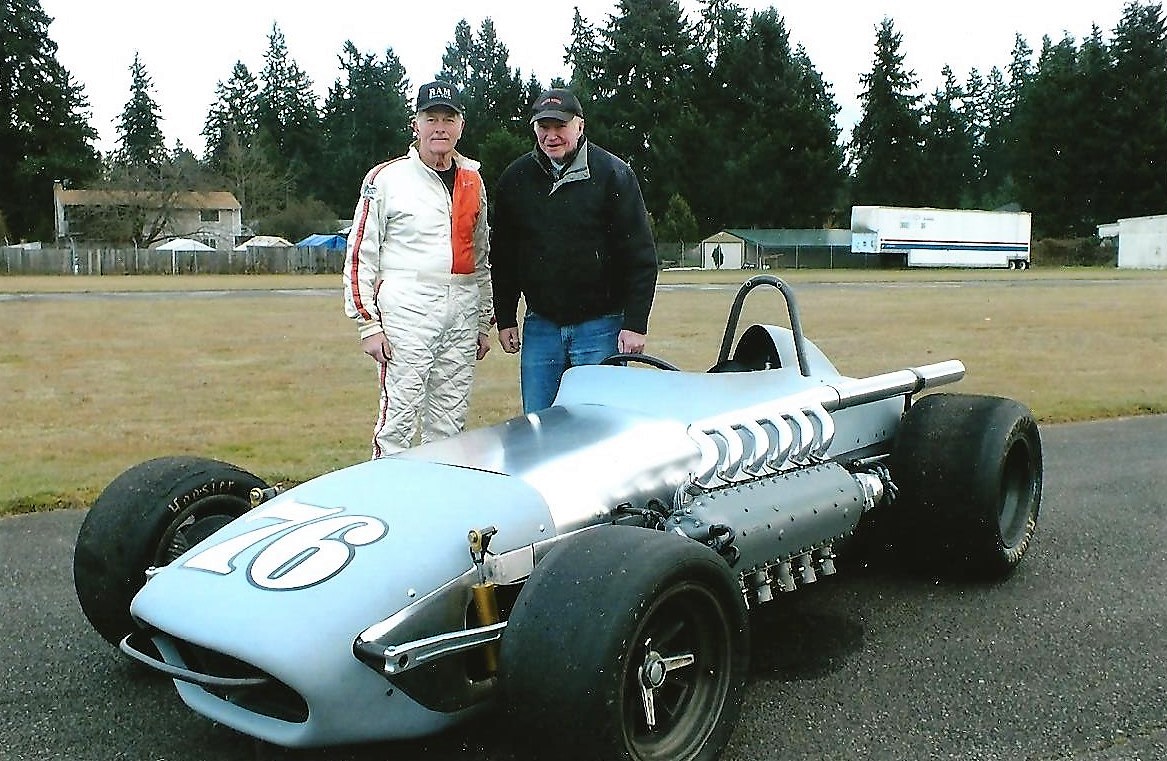 There are many people to thank for their help in this project and Daryl Hedman is at the top of the list for without him this would never have been possible. Thanks Daryl!!!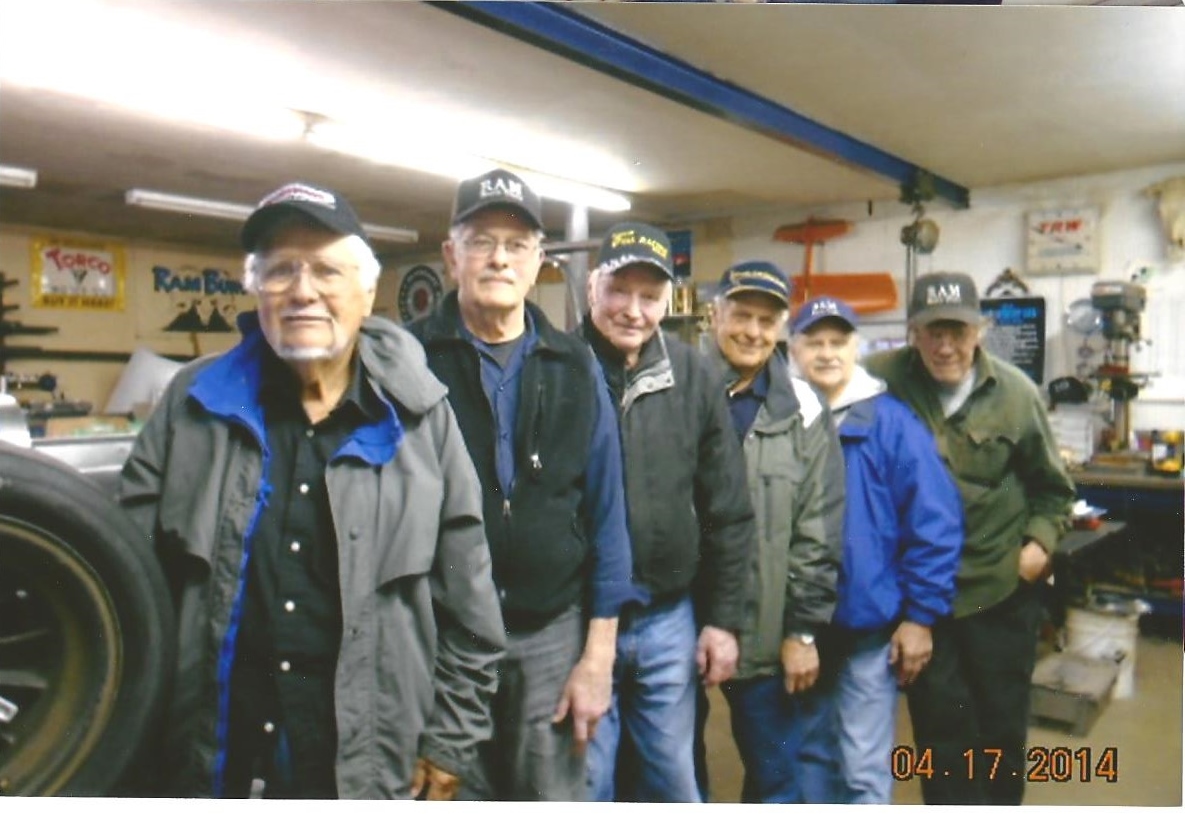 The entire original crew....L > R
Arlie Lazore, Dave Craver, Daryl Hedman, Bob Scott, Hal Schlegel, and master builder, Jerry Day
Being left in Cheny, Washington with Butch Duren for paint.
Painted by Butch Duren & lettered by Dan Blair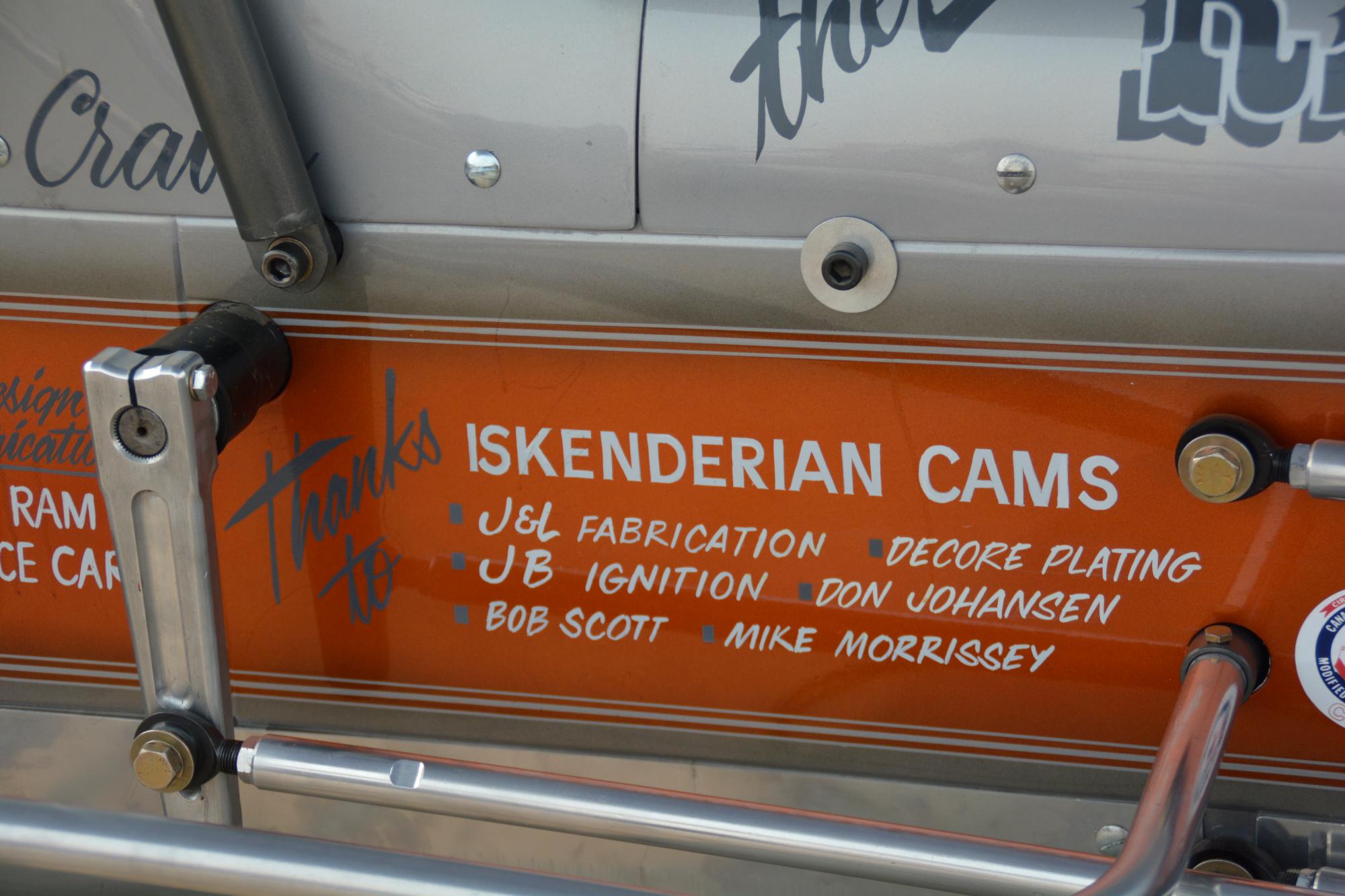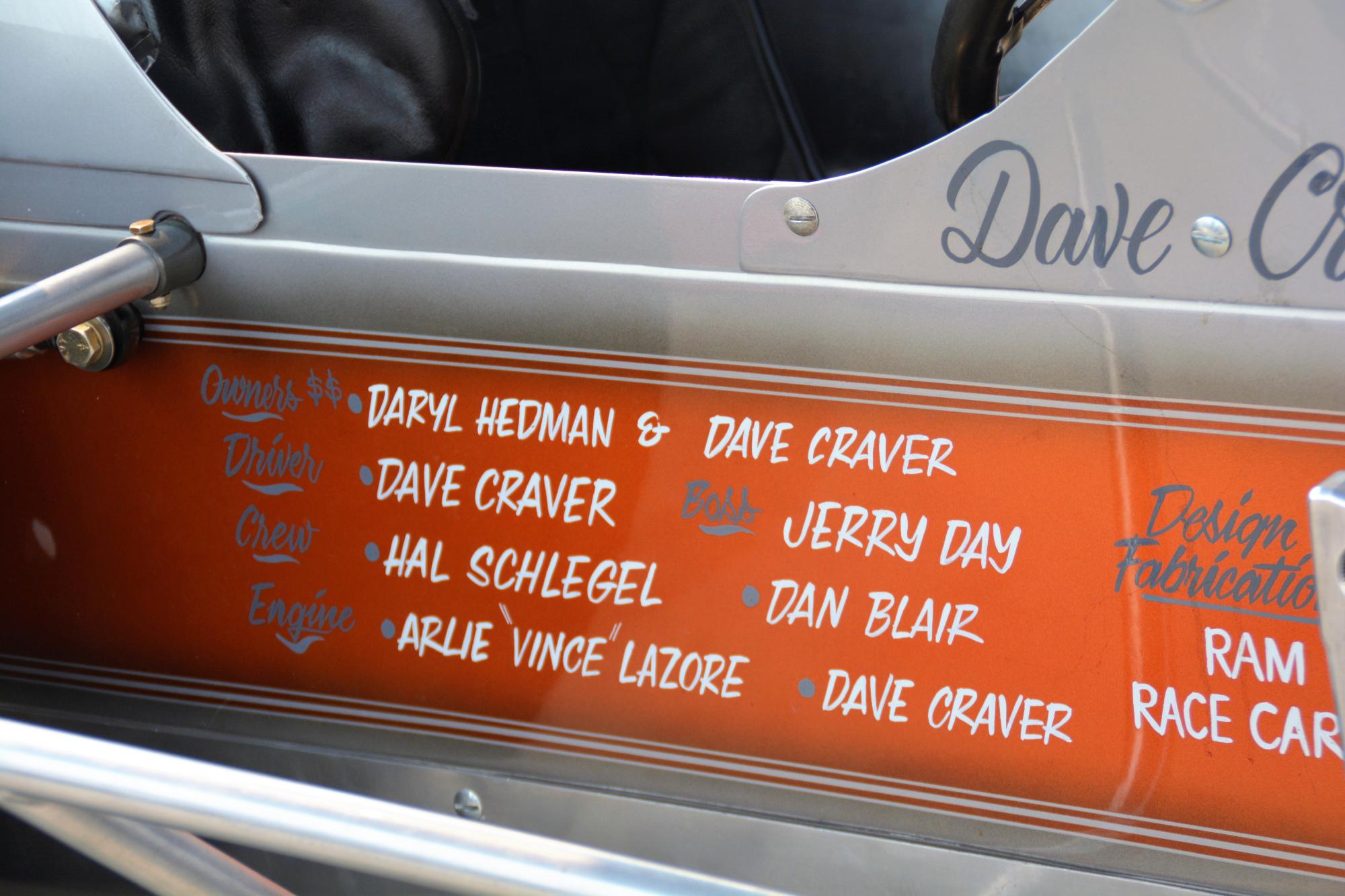 The Ranger has been a project of the heart and has been an exercise in determintaion. It has leaked oil, smoked, not started at times and has taken a little harsh treatment. Simply said it has been a lot of hard work. But with each lap around the track it has also been a love affair. It has transcended all expectation. It has given one man, the racer himself, satisfaction and gratification.
Long live The Lone Ranger!!